Looking for a scholarship in one of the most prestigious universities in the world? Then, let us start with congratulating you for coming this far. But it can't be ignored that getting accepted for a scholarship is equally tough as studying for an outstanding GPA. And, that too in an excellent institution like Cambridge University Scholarship UK program. After all, it requires weeks of hard work and resilience. However, everything can become easier once y6tou are aware of every tidbit about the Scholarship. In this regard, this guide will take you through everything you should know about the Cambridge University Scholarship UK season. So let's dig in:
Cambridge University Scholarship UK Trust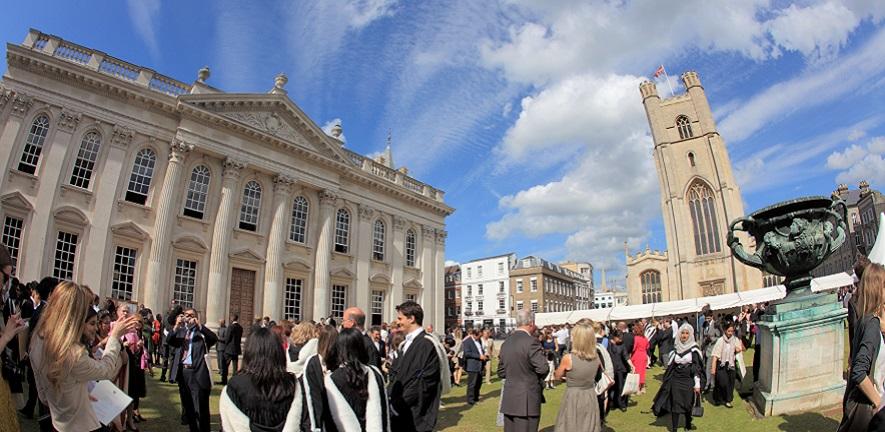 Currently, the Cambridge University scholarship UK trust Commonwealth, European, and International Trust foresee the providence of financial support for International Students at the University of Cambridge. According to the Trust, it offers around 500 scholarships every year and supports a large number of students between 1,100 and 1,400 from 85 countries around the world. This is why Cambridge Trust should be at the forefront of your attention. It offers awards for both full-cost and partial cost scholarships to students belonging to multiple levels and subjects. One key feature of this trust is that its Patron is, in fact, His Royal Highness the Prince of Wales, who himself attended the Cambridge University Scholarship UK
The trust does not offer scholarships for any other University or educational institute, as well as any courses, like the English for Academic Purposes (EAP) that is essential for some students before starting their courses at the University of Cambridge. Accordingly, to apply for the scholarship at the Cambridge Trust, you need to first apply at the University of Cambridge itself, together with essential documents like a personal statement, transcripts, and individual data. To strengthen your application, you can get help from your teachers, online platforms like dissertation help service, and blogs.
Eligibility Criteria For Scholarship
The University of Cambridge makes no distinction between students based on their nationality, gender, age or creed. In this way, all international students are eligible to apply for scholarships at the University of Cambridge. It accepts applications from the students who are intending to start a new course, be it at Undergraduate, Masters or Research Postgraduate level. In this way, those who are midway across a degree at the University are not eligible for the scholarship.
Moreover, scholarship is not offered to the students enrolled in part-time postgraduate degrees and visiting or exchange programs. The same is for the students willingly to study a degree lower or equal to the one they already hold, until unless the student wants to study as an affiliated student for a BA degree or is required to take another Masters degree for admission in Ph.D. at Cambridge. Students can apply for scholarships to study any subject. Since the course application needs to be submitted before you can be eligible for the scholarship, it will be best to complete it as soon as possible. In doing so, you can take help from platforms like Dissertation Boss for assistance in writing a powerful university or college application.
Application:
As already established, you need to first take up the admission in the University to be considered for the scholarship. The Cambridge Trust makes it very clear that it has no authority in influencing the admission decision of any candidate. To apply for the scholarship, you would have to fill a funding section of the online application form, which is available at the Applicant Portal.
Whether you are applying for an undergrad or postgraduate degree, you would have to show exemplary academic achievements, as well as financial need for some scholarships. If necessary, you would be required to give an English Language test as well. There are a plethora of funding opportunities available at Cambridge. These include funds from the Cambridge University Scholarship UK Trust, Research Councils, individual colleges and Departments. 
Some Tips to Remember
Your University is an important stage of life that brings you one step closer to your dreams. It is, therefore, very important to take it seriously. Especially if it is a prestigious university like Cambridge, you would have to start planning months before. After all, it is very competitive to enter in such a university, let alone get scholarly funding. The first thing you should remember is that scholarship applications have strict deadlines. In this regard, you should keep a close check on the website, so you don't miss the deadline.
On the other hand, you should keep all the documents prepared beforehand. For example, if your application requires teacher reference letters, you should contact your teachers early. Teachers take time in writing the reference letters and it is not a one–day thing. But, most importantly, you should place a strong faith in your capabilities, skills, and hard work. As long as you have done everything, you shouldn't worry about not getting the scholarship. Good luck!
Tags :
Cambridge
Scholarship
UK
UNIVERSITY